Hawaii
Hawaii
3:27 am, June 6, 2023
23°C
What to
do

in Hawaii?
Surfing
Easily the most iconic activity to do when visiting Hawaii, surfing is very popular all over Hawaii but is especially popular on the islands of Oahu and Maui. Professional surfers and amateurs alike are known to frequent the islands' best spots during surfing's peak season in Winter. There are plenty of beaches that offer relaxing surfing experiences and the history of the sport. There are also plenty of classes specifically designed to teach tourists how to surf.
Haleakala National Park
This national park is made up of a dormant volcano, giving its landscape a very unique look. Its landscape is plastered with hills and valleys that contain strangely colored soil. Haleakala National Park is famous for its absolutely stunning sunsets. For those who can't get enough of the place, you are allowed to spend the night camping in the park.
Polynesian Cultural Center
The Polynesian Cultural Center is a hub for Polynesian entertainment. Performers from Hawaii, Fiji, New Zealand, and more all put on shows during nightly luaus. The entertainment here consists of songs and dances that stay true to Polynesian culture. Over 100 Polynesian entertainers even put on a performance that combines song and dance with lots of fire in a passionate display.
What to
see

in Hawaii?
Maui Ocean Center
This massive aquarium is home to all kinds of sea life native to Hawaii. Maui Ocean Center is an open ocean exhibit that houses a massive, living coral reef and thousands of species of fish. Walkthrough underwater tunnels and get an up-close look at the various sea creatures in their natural habitat. This aquarium also has a turtle feeding exhibit too.
Pearl Harbor National Memorial
Get a first-hand look at a piece of America's history and honor the brave soldiers who died during the attack on Pearl Harbor. Over 2,000 Americans gave their lives that day, and the Pearl Harbor National Memorial is dedicated to each and every one of them. Tours give detailed information about the infamous attack and will even take you up close via boat. The memorial center is located in Honolulu.
Diamond Head State Monument
This attraction is considered the most recognizable area in all of Hawaii. The crater is an absolutely beautiful natural landmark with intense ridges and picturesque scenery. The crater was formed when an underwater volcano erupted roughly 300,000 years ago. Diamond Head also has historical significance. America purchased the crater in the early 1900s to boost the country's coastal defense. Today, visitors can explore Diamond Head to their heart's content
Where to
stay

in Hawaii?
La Croix
La Croix is located on the island of Honolulu near a slew of popular attractions with entertainment options and/or cultural and historical significance. This hotel is very close to Waikiki Beach and is also close to a wide variety of restaurants and shops. Chinatown and Pearl Harbor are also nearby, so you'll always be close to somewhere exciting at this hotel.
Outrigger Kona Spa and Resort
This coastal hotel may not have beach access, but the view atop the lava cliffs of Keauhou Bay is unmatched. Outrigger Kona Spa and Resort is your go-to destination if you want your stay to be unique. The resort offers its guests a ton of different amenities. Live music, luaus, manta ray viewing, and cultural tours are just some of the activities you can explore here.
Hyatt Place Waikiki Beach
This resort is conveniently located in the Diamond Head area of Waikiki in Honolulu and is very close to many popular attractions on the island. Hyatt Place Waikiki Beach understands how busy tourists are and have made accommodations to meet their needs. This resort has a selection of pre-packaged food and drinks that you can quickly grab as you're going from place to place. The resort itself has a few things that may make you not want to leave including a 24-hour fitness center and a pool deck.
FAQs
Frequently Asked Questions
See below for frequently asked questions.
When is the best time to book an all-inclusive trip to Hawaii?
The best time to visit Hawaii is during its dry season, which occurs from December to April. Surfing is at its peak during this time, and so is whale watching as well. Prices tend to be at their highest during these months too, so booking your trip to Hawaii from October to November may be a better option for you.
Can I travel to Hawaii right now?
Yes! You can book your flight and be on a plane to Hawaii within less than a week.
Can I book my travel to Hawaii now and pay later?
Yes! Trip Support offers a "Book Now and Pay Later" service, where payments can be made in installments before your vacations and flights. Uniquely, we offer this service without the need for credit checks and extensive documentation.
Can I make reservations for last-minute travel?
When it comes to Hawaii, you'll want to book your vacation package three months in advance. The resorts can fill up quickly, especially during the months from December to April.
I have to cancel my vacation to Hawaii. Can my tickets be refunded?
If your booking is eligible for cancellation, you might be subject to a $250 airline cancellation fee. However, most discounted airline tickets are non-refundable. For more information, please contact us at 1-855-606-0606
How do I get a cheap travel package to/from Hawaii?
At Trip Support, we believe that travel should be affordable for all. For a cheap travel package to/from Hawaii, please check out our Hawaii vacation packages located at https://tripsupport.ca/?selectedTab=flight-hotel
Explore More Destinations
Find the right destination for less with Trip Support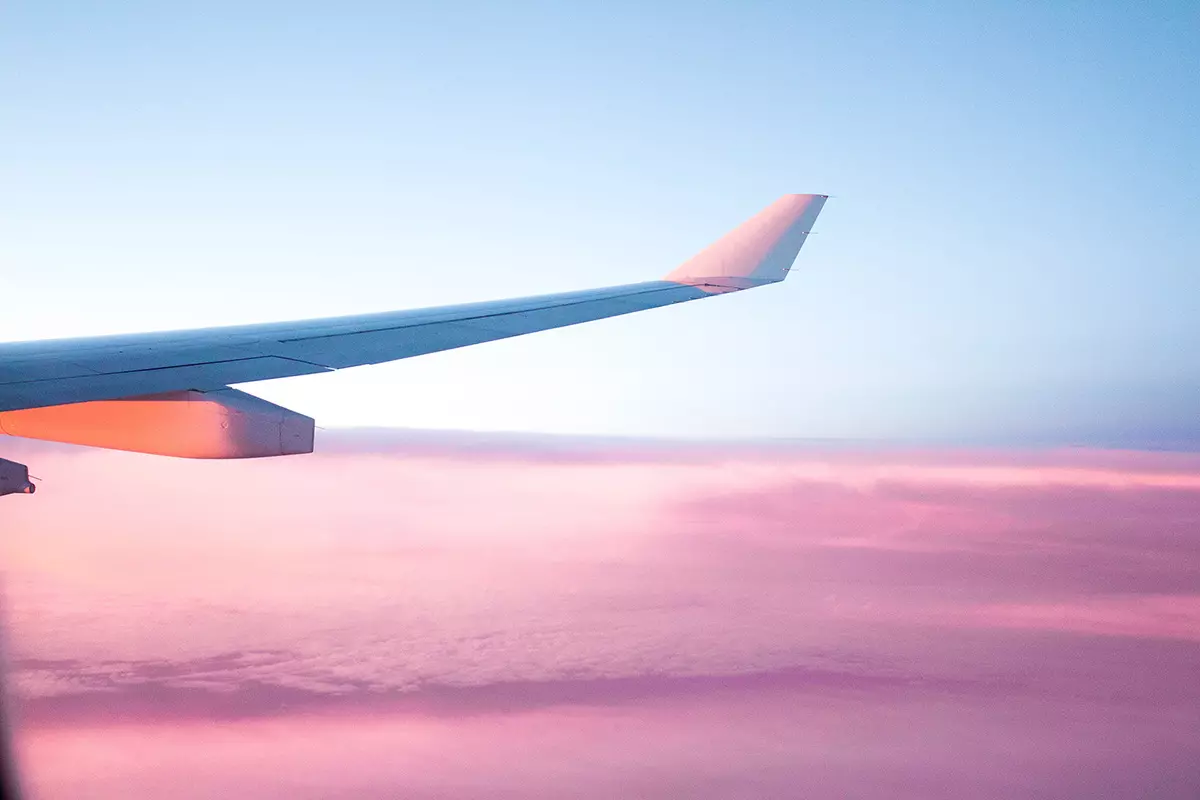 Sign up today. We've got deals to share!
Become a member and gain access to all of our great rates and savings. Sign up to get email updates on upcoming deals and events.