Cheap Flights to Alexandria
Cheap Flights to Alexandria
About Alexandria
Alexandria or also known as Al-Iskandariyyah is one of the many big cities in Egypt. It is located in the Mediterranean region and is quite famous as the Hellenic science and scholarship centre. Alexandria city is surrounded by the Mediterranean Sea, Nile River Delta and Cairo city and covers more than 300 square kilometre radius. Before Egypt was invaded by the Romans, Alexandria was the capital city of Egypt. However, it was later merged with Cairo making Cairo one of the biggest cities in Egypt today. The city was the centre of early Christianity, and hence you can find Coptic Orthodox Churches there. Due to the constant invasions from the Romans followed by the Arabs, the city had lost most of its significance. After the 18th century, Alexandria became the centre of many international activities such as the shipping industry and other such major trading centres in the whole world. The connection between both the largest seas such as the Red sea and the Mediterranean Sea, this city became a major hub of many international trades.
Population
According to the population census that was conducted in 2021, Alexandria city has over 5,381,000 residents in it.
History
The radiocarbon dating of many architectures and seashell fragments has shed light on the fact that many human kingdoms have flourished in this city from 27th to 21st centuries BC. There is not much evidence that explains this city since then, till Alexander discovered the place. Alexandria city has made quite a name even in the historical pages because of some names such as Alexander Cleopatra. It was Alexander the Great, the King of Macedon who actually founded the city in 331 BC. The city was then declared the capital city of Egypt in the 4th century and stayed the capital city till Egypt was invaded by the Arabs in the 7th century. The city was first known by the name Rhacotis and became Alexandria after it was founded by King Alexander. The first civilization to flourish in the city is Hellenistic Civilization. Later the other civilizations such as Byzantine and Roman also flourished here for more than 10 centuries.
Weather
Egypt is a land of deserts, and hence hot desert climatic conditions are common during the summer season. However, Alexandria and Rafah cities take pride in being the wettest cities in Egypt because of their access to the Mediterranean Sea. You can expect moderate, not seasonal, variable rainy seasons in Alexandria. Violent storms and hail and sleet and even violent rainfall are sometimes expected in Alexandria throughout the year. Sometimes, there might even be the occasional flooding due to heavy rainfall.
Best Time to Visit
The most expected time of the year when there is heavy traffic of tourists to Egypt is during the months of January and February. These are the coolest months in the year, and sometimes there will even be snowing now and then during these months. Hence, the maximum percentage of tourists around the world prefers visiting Alexandria during these months. If you love lying down under the hot sun, then we recommend you visit the city during the months of July and August. These are the best months to stretch your body under the hot sun, while enjoying the vast view of the Mediterranean and the Red Sea.
Things to Do
When in Alexandria, do not forget to visit: Lighthouse of Alexandria (one of the seven wonders in the world) Greatest Library (the largest library that ever existed in the whole world) Serapeum Temple Bibliotheca Alexandrina El-Mursi Abul Abbas Mosque Corniche Alexandria National Museum Church of Alexandria Montazah Palace Gardens Royal Jewellery Museum Stanley Bridge Soug District Kom ash-Shuqqafa Catacombs Pompey's Pillar (A Roman Triumphal Column) Acropolis Hill Kom El Daka Excavation grounds Taposiris Magna Temple Ali ibn Abi Talib Mosque Coptic Orthodox Church Greek Orthodox Church Bilal Mosque Hatem Mosque in Somouha Al-Gamaa al-Bahari Mosque in Mandara Hoda el-Islam Mosque located in Sidi Bishr Saint Mark Cathedral Al-Mowasah Mosque located in Hadara Acacia Country Club El Krom Stadium Al-Shohadaa Mosque in Mostafa Kamel Sharq al-Madina Mosque located in Miami Saint George's Church Haras El Hodoud Stadium (Border Guard Stadium) Yehia Mosque in Zizinia Al Qa'ed Ibrahim Mosque Unknown Navy Soldier Monument Borg El Arab Stadium Saint Pope Peter I and Mark Church Saint Mary Church Cavafy Museum Graeco-Roman Museum Alexandria Opera House Shallalat Gardens Fawzia Fahmy Palace Cairo City Fort Qaitbey Ras el-Tin Palace Cleopatra's Palace Anfushi District Main Souk Area El Alamein War Memorial Ground Do not forget to enjoy: Going on a horse carriage tour in Alexandria Tour from Alexandria to Cairo from car Trip to Rosetta from Alexandria Day tour in Alexandria Visit the landmarks in Alexandria Cruise to Luxor from Aswan in 4 days and 3 nights' package Food tour in Alexandria Camping trips in the Black and White Desserts Hot air balloon ride in Alexandria 2 nights' tour to Aswan and Luxor along with a plane tour Trip to the famous Giza Pyramids
Airport Information
The nearest airport that is located close to Alexandria city is El Nouzha Airport. It is located about 2.3 miles / 3.7 kilometers away from the city and also about 18.1 kilometers / 11.2 miles away from west of Kafr and Dawwar. This is the nearest airport when compared with the other international airports that are located in Egypt. Trip Support is one of the reputed travel agencies in Canada. We are best known for offering wonderful discounts on the travel fare of the flight to Alexandria. You can make use of our "book now pays later" package, wherein you can book a ticket on a cheap flight to Alexandria and can pay in instalments after the trip. Visit our webpage to know more.
FAQs
Frequently Asked Questions
See below for frequently asked questions.
Can I fly to Alexandria now?
Yes, you can fly to Alexandria as of November 2021. Canadian travellers must be double vaccinated and be able to provide proof of vaccination before boarding the flight. Canadian travellers must provide proof of a negative PCR test performed no more than 96 before departure. Canadian travellers to Egypt are advised to travel with a high degree of caution (with regional advisories).
How much is a flight to Alexandria?
Assuming you're travelling from Toronto Pearson Airport, flights to Alexandria cost approximately between $1375 CAD to $3090 CAD.
Do prices include Taxes and Fees?
Yes! Prices do include travel and fees.
Do flight prices include baggage fees?
No. Prices do not include travel and fees.
How can I find cheap flights to Alexandria?
At Trip Support, we believe that travel should be affordable to all. For cheap flight packages to Alexandria, please check out our Alexandria flight packages at https://tripsupport.ca/cheap-flights-to-alexandria/
Can I make reservations for last minute Flight?
Yes! Trip Support offers last minute getaways.
How do I change an existing reservation?
You can email us to request a change to an existing reservation at info@tripsupport.com. Please mention your name and confirmation number in the email. You can also contact us at 1-855-606-0606.
Can I book my flight and pay later?
Yes! Trip Support offers a Book Now Pay Later system, where payments can be made in installments before clients' vacations and flights. Uniquely, we offer this approach without the need for credit checks and extra boring, time-consuming documentation. We believe that people should be able to travel regardless of their credit score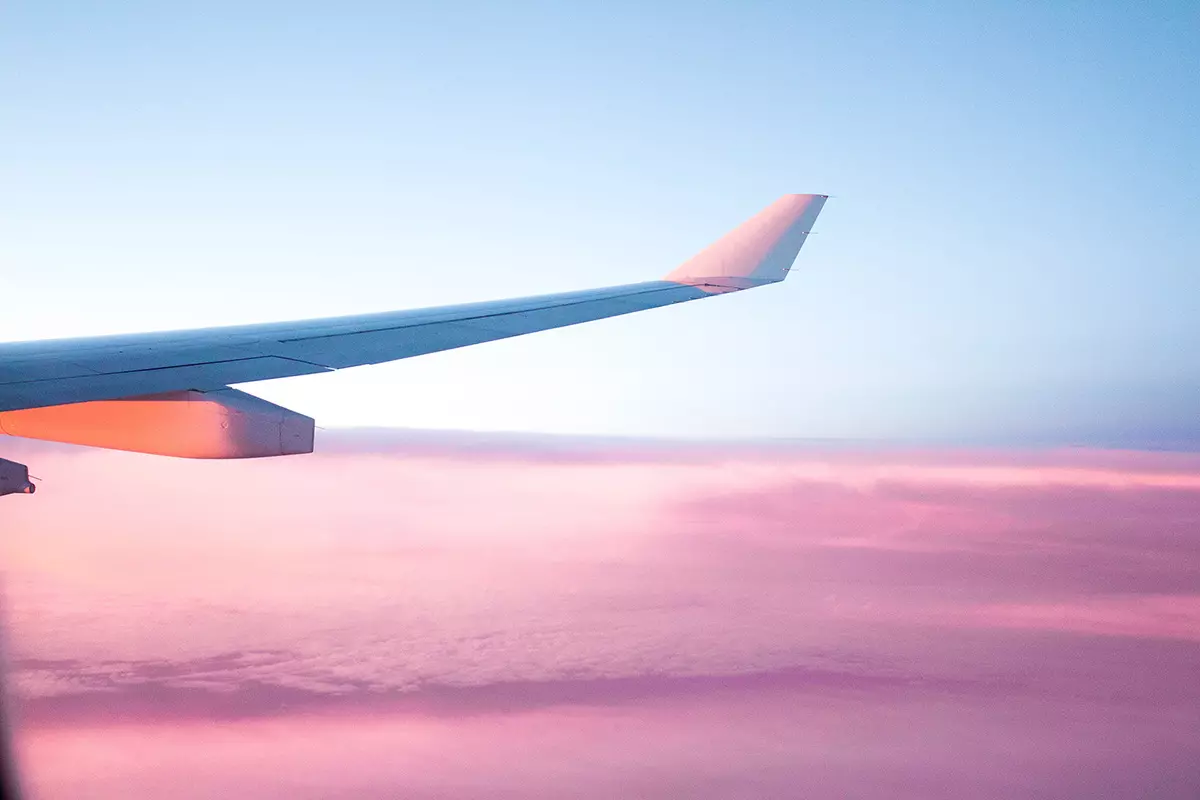 Sign up today. We've got deals to share!
Become a member and gain access to all of our great rates and savings. Sign up to get email updates on upcoming deals and events.