Special offers from resorts and hotels across the Americas
Plan your vacation at one of our beautiful resorts across the United States, Canada, Caribbean and Latin America
Whether you're looking to escape the snow or just ready for a change of scenery, the fall is a great time to take the spree on a vacation. The holidays are for spending time with family. Booking a vacation package can help you do just that in a budget-friendly way. Ditch the snow and take a trip to some of the happiest places on earth (you'll find out why below). The sun, beach, pool, and fun are waiting for you. We've done the research for you and listed a few packages in warm, exciting destinations below
Seralago Hotel & Suites Maingate East
This hotel in Orlando, FL, where it stays warm year-round, is great for the adventurous group. It's close to all the city's big attractions such as Magic Kingdom, Disney's Hollywood Studios, Epcot, Animal Kingdom, Discovery Cove, and more. The hotel offers a free shuttle service to any of the parks for your convenience. The rooms are spacious, and all come with adjustable air conditioning. Rooms also include a refrigerator, microwave, coffee station, tv, and free wifi. Visit the guest services desk for help with any additional needs, including booking theme park tickets. The hotel also has a ton to do for everyone on the property. It features an Olympic-size swimming pool, a heated pool, and a children's swim area. Tennis, golf, and badminton are available. Or, if you're looking to just relax, treatments at the spa can be arranged for guests. The hotel is surrounded by plenty of great restaurants, shops, bars, and nightlife venues. There's something for everyone to do in Orlando, FL.
Holiday Inn Orlando SW Celebration Area
As an established Walt Disney World Good Neighbor® Hotel, this hotel is conveniently located right near the Walt Disney World Park. Check-in and check-out is 24-hours at this location, and perfect for families who may need a little extra time. The friendly staff is there to help with any extra accommodations. Each room is air-conditioned, has free wifi, and most include a private balcony. Housekeeping and room service are available at any time. Non-smoking rooms are available to book. On the property it has a heated pool, children's swimming area, and a hot tub for your relaxation, no matter the temperatures outside. The hotel also includes a fitness center and sauna. There are children's activities to keep them busy while you relax. Stop by the front desk for inquiry. There is a restaurant, dining room, and bar. Breakfast is served in a big buffet and lunch and dinner are set menus.
Candlewood Suites Anaheim Resort Area
This is a newly built hotel located in Los Angeles, CA, another warm destination. The cozy bedding and beautifully decorated decor are definitely reflection of your stay. It's located just a few blocks from Disneyland Resort. It's also close to the Convention Center if you'll be traveling for an event or business. It's only about a 10-minute drive from the airport. The spacious rooms are apartment-style and include a fully equipped kitchen and bathroom. This is a good choice for families who may need the extra room. Free high-speed wifi and a 24-hour fitness facility are also convenient amenities. You can relax right on the property outside laying by the pool, grilling outside, and playing games provided by the hotel. Nearby restaurants include American favorites such as The Cheesecake Factory, California Pizza Kitchen, and Ray's Restaurant.
The Anaheim Hotel
This is a family-friendly hotel in Los Angeles, CA, located right across the entrance from Disneyland. The 24-hour service desk makes check-in and out seamless for guests. Guests rave about the friendly staff and welcoming bartenders.
The hotel has a variety of rooms available including double rooms and family suites. A private balcony can be requested. The blackout curtains and walk-in shower make your stay as relaxing as you'd like. All rooms are air-conditioned and include a refrigerator, microwave, coffee station, and tv. The hotel has a bar and restaurant. Breakfast served in a buffet and there is a set menu for dinner and lunch.
The outdoor area with a large swimming pool, hot tub, and plenty of games to play will fill your days with fun. Visiting the theme parks isn't the only reason people go to stay.
Hotel Riu Plaza Fisherman's Wharf
Located in a city renowned for its art and culture, this uniquely decorated hotel in San Francisco, CA, is perfect for your fall travel deals. It's within walking distance of lots of fun shops, restaurants, bars, and cafes. The 24-hour desk makes check-in and check-out seamless.
Each room is air-conditioned and has a tv, mini-fridge, and coffee machine. Guests enjoy the comfy rooms and cozy bedding. Relax by the lobby's fireplace for a wintertime treat. The friendly staff is there to help with any accommodations or recommendations you need. Housekeeping is committed to keeping your room clean.
The hotel features a large outdoor area including a pool. A fitness center and business center with internet access is also at your convenience. Guests love to play a round of golf or walk along the nearby beach. A beach vacation in the fall, does it get better than that?
Book Now Pay Later
Most minds think of summer when dreaming of vacation. However, fall and winter are prime time as well. In many cases, you'll find the vacation destinations are a lot less crowded. You might as well spend time with friends and family unwinding poolside. All inclusive fall vacations packages are available to book year-round. The earlier, the better.
Trip Support Book Now Pay Later helps travellers book without the hassle. We do offer flexible dates if you aren't sure of when you'd like to take your trip. Planning about six to four months ahead is recommended to get the best offer. With Book Now Pay Later you can begin paying in monthly instalments. We do not charge interest for a travel loan, instead, you pay a small fee upfront. Trip Support never checks the customer credit score.
FAQs
Frequently Asked Questions
See below for frequently asked questions.
What are the best places to visit in the fall?
Fall is often a good time to travel, not only because it's still beautiful out there but because fewer people are traveling. This often translates to lower fares and great bargains on hotels. Some of the places you can visit before you are locked in for winter include Yellowstone National Park, Scottish Highlands, Bavaria, England's Lake District, Canadian Rockies, Switzerland, New York City, Sonoma, Napa Valley, Arizona, etc.
How much does a Fall vacation package cost?
A fall vacation package depends on how much you want to travel. Trip Support offers full vacation packages for both short and long stay vacations. You can get a short stay vacation for as low as $700.
How do I get a cheap travel package to fall?
The simplest way to get a cheap vacation package is by booking everything in one place. This way, you will not only benefit from bargains, and deals on hotels, flights, and activities, but it also makes it easier to coordinate your trip. You save more overall on a bundle, and with over 1,000 destinations on Trip Support, there is no place you cannot go.
Can I book my fall vacation now and pay later?
Yes. Trip Support allows you to book now and pay later on your flights and hotel bookings. If you are booking in advance of your trip, you will benefit from early bird offers and travel credit free, as your vacation will be fully paid for in cash before you travel.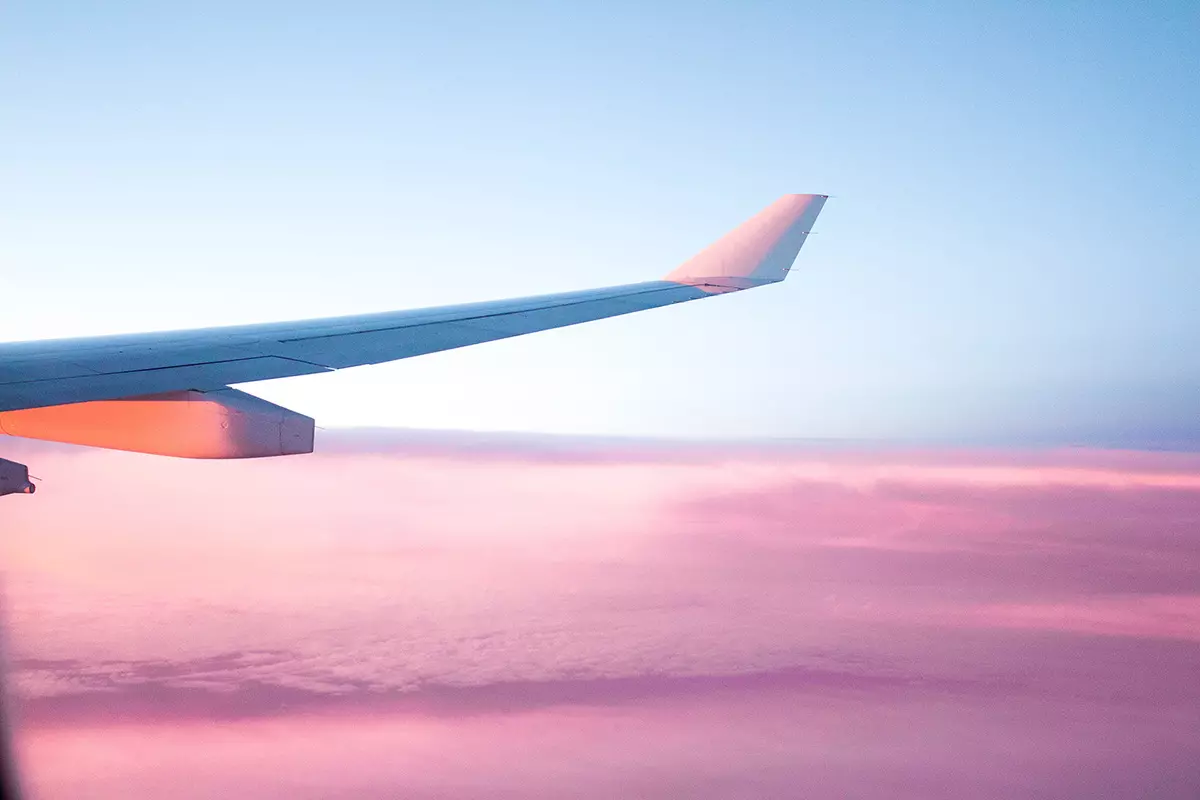 Sign up today. We've got deals to share!
Become a member and gain access to all of our great rates and savings. Sign up to get email updates on upcoming deals and events.