Cheap Vacations from Winnipeg with Pay Later
Special offers from resorts and hotels across the Americas
Plan your vacation at one of our beautiful resorts across the United States, Canada, Caribbean and Latin America
If you are traveling from Winnipeg, you have many options to pick from for your next vacation! Winnipeg is served by the Winnipeg James Armstrong Richardson International Airport, or the Winnipeg International Airport. It's the seventh busiest airport in Canada - nearly 4.5 million passengers travel through it on an average year. It is served by several different airlines that transport passengers from Winnipeg to various destinations within North America such as Cuba, Cancun, or the United States. The packages you can book are affordable, and as always, can be booked with the Book Now, Pay Later option we offer at TripSupport. We don't perform credit checks and offer flexible payment plans that fit your needs. You can read more about that payment option at the end of this page, but for now, here are some vacation options you can book if you're starting your trip in Winnipeg!
Orlando, Florida
One of the affordable vacations you can take if you are leaving from Winnipeg is a trip to Orlando, Florida in the United States of America. Not only are the flights generally affordable, but the accommodations and activities that you'll pay for when you're there are generally quite affordable as well. The cost does depend on what time of year you travel and how far in advance you choose to purchase your tickets. There are many benefits to buying your tickets in advance such as lower prices and more payment plan options when you use our Book Now, Pay Later option.
When you're in Orlando you can stay at a variety of hotels such as Universal's Endless Summer Resort Dockside Inn and Suites. Not only can you stay at this wonderful hotel and enjoy the beautiful weather, but you can also use it as a base to stay at while you visit the iconic Universal Studios Florida theme park with multiple rides, attractions, and production studios. Although most of these production studios aren't open for the public to visit, they're still an integral part of Universal Studios Florida.
Jamaica
Another affordable destination from Winnipeg is the beautiful island of Jamaica! This stunning tropical location has a rich cultural heritage, especially when it comes to art or music - specifically reggae music. You can attend music performances or indulge in any of the delicious food Jamaica is so well known for.  The prices of flights and hotels are slightly more expensive than those required for a trip to Florida, but only slightly so. As with any vacation on this list, if you book in advance you can get a great deal and the Book Now, Pay later option can help you achieve this.
Cancun, Mexico
You can also head to Cancun in Mexico for a vacation that's within a similar price range. Cancun is a popular vacation destination, but don't let that discourage you from visiting. When you spend time in this incredible tropical environment you'll see why it's popular too. In addition to being known for beautiful resorts and beaches, Cancun also has a vibrant nightlife that you can indulge in when you visit. In addition to the tourist areas of Cancun, there are also several areas that are more traditional that can be seen as well.
Palm Springs & Los Angeles, California
Another great option if you're heading out from Winnipeg is California within the United States, specifically the southern California destinations of Palm Springs and Los Angeles. Los Angeles is well known as the city that houses America's entertainment industry, as well as being an exciting coastal area. You can visit the Walk of Fame and find your favorite celebrities star, or catch a glimpse at the iconic Hollywood sign. You can learn about the film industry at the Hollywood Museum located in the old Max Factor building. Once you've learned about the glitz and glamour of Hollywood, you can head west to Santa Monica and spend time relaxing on the iconic pier or in the sandy beaches.
If you'd like to spend more time in Los Angeles, you can take a 40-50 minute cab ride south to Anaheim. This is where you can find Disneyland theme park and the adjacent California Adventure theme park. There is also a Downtown Disney area outside of the parks that is free to visit. For another California vacation, Palm Springs is also a beautiful and warm place to visit. Located to the east of Los Angeles, this small city sits within the famous Coachella Valley. It's a prime destination for relaxing, unwinding, and enjoying some luxury shopping. In addition, Palm Springs is also a destination full of museums. You can learn about arts, culture, and history when you visit this incredible city! In addition, a trip to Fiumicino is perfect if you'd like to explore Italy as a whole. You can take day trips to wineries, hiking trails, or exciting cities such as Naples, Florence, or the historic Pompeii. No matter where you choose to go, a trip from Vancouver to Fiumicino, Italy is an incredible and cost-effective way to visit Europe!
Book Now, Pay Later
With the convenient Book Now, Pay Later option you can get closer to your dream vacation without breaking the bank. There are many reasons people choose a book now, pay later option and they all are related to a need for convenience in every aspect of their lives. When you book your flight, hotels, or vacation packages with our Book Now, Pay Later service at TripSupport.ca, you won't have to deal with any hidden fees or surprise terms, and we don't conduct credit checks so we can find a deal that works for you without any strikes to your credit score.
If you've never used Book Now, Pay Later before, here's how it works: you get to book your flight when it's convenient for you and then pay the cost of the flight in weekly, bi-weekly, or monthly increments! The best part is that you get to choose some elements of your payment plan so that ultimately what you have is a plan that fits you and your needs. No matter which payment plan you decide to go with, there are many benefits to our Book Now, Pay Later plan! Consider booking your next trip from Winnipeg with us today!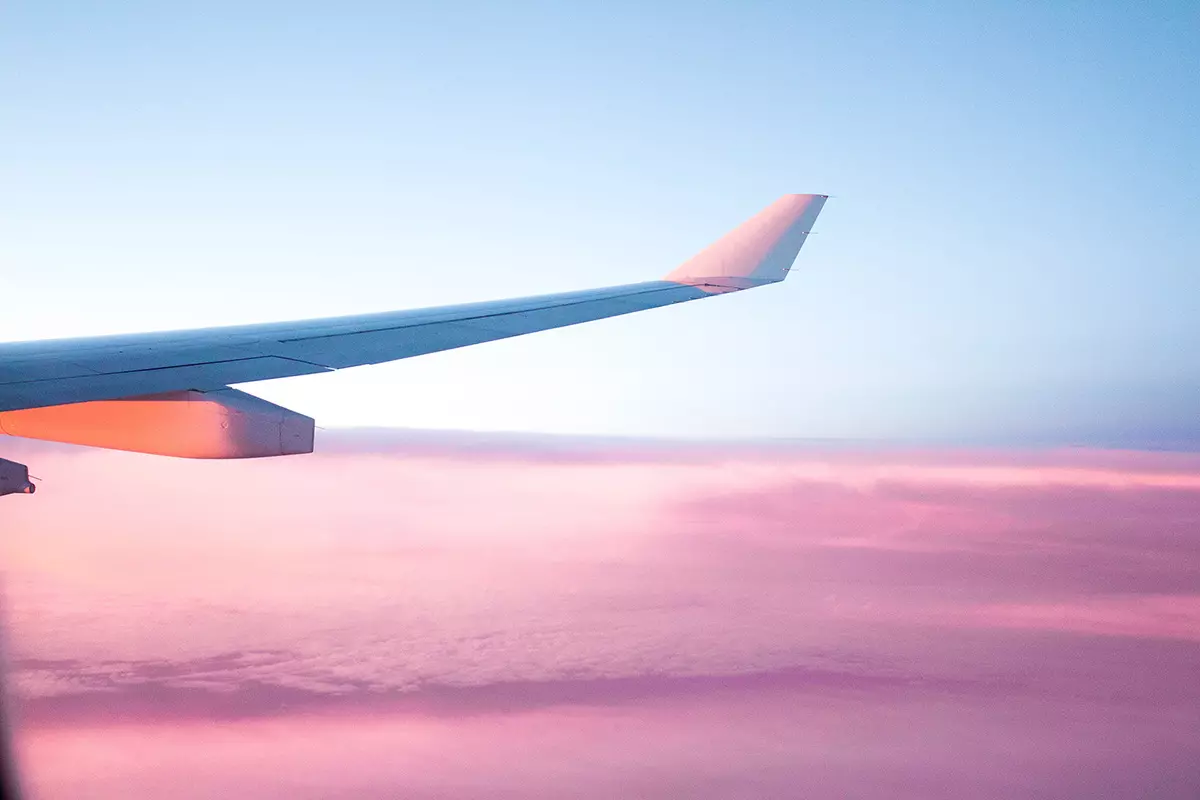 Sign up today. We've got deals to share!
Become a member and gain access to all of our great rates and savings. Sign up to get email updates on upcoming deals and events.