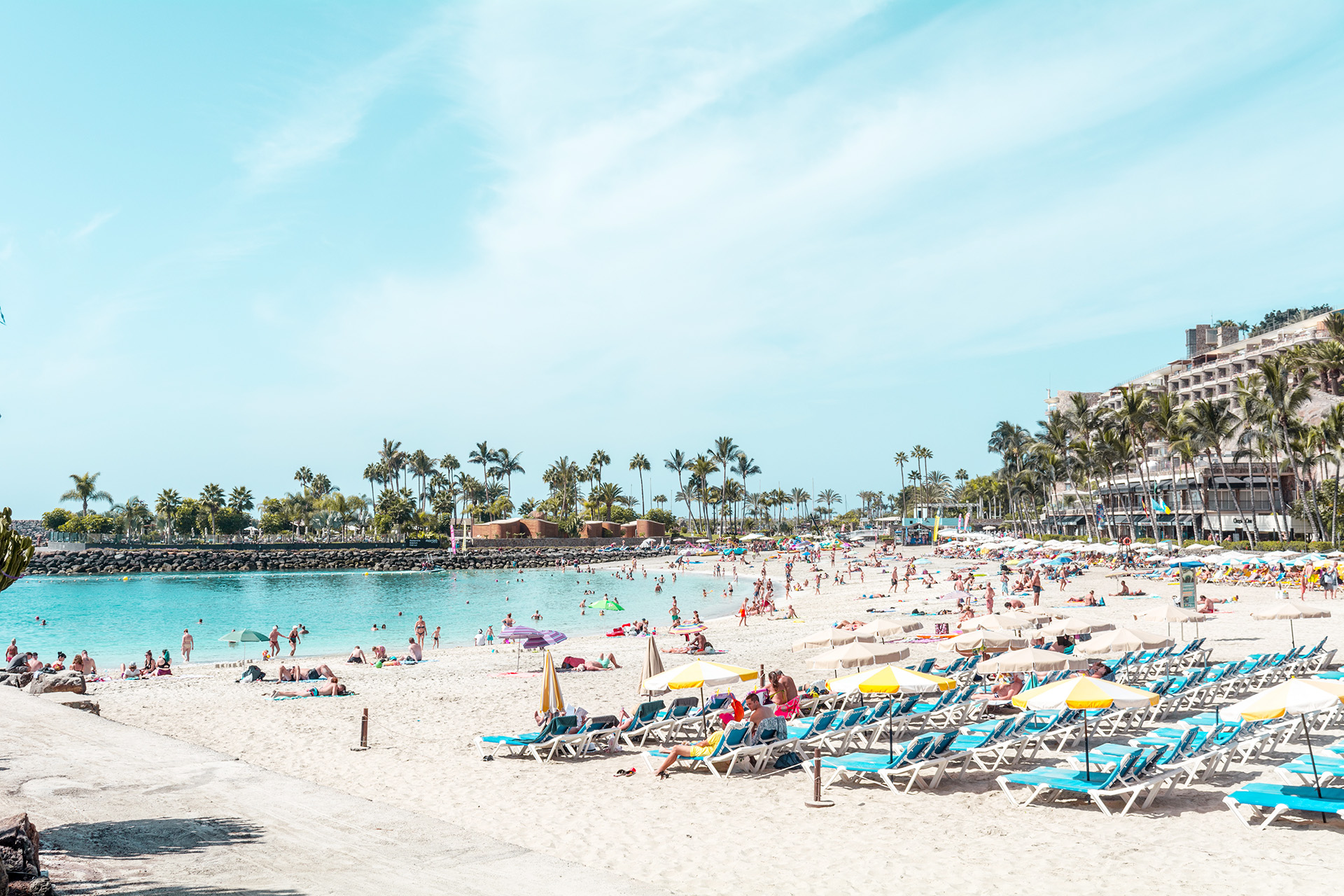 Cheap Flights to Las Vegas (LAS)
Cheap Flights to Las Vegas (LAS)
About Las Vegas You know what they say: what happens in Vegas, stays in Vegas. Las Vegas is a city of indulgence, endless entertainment and unlimited possibilities for a night out. The Strip alone draws in millions of travellers every year, but did you know that there is even more to explore right off the […]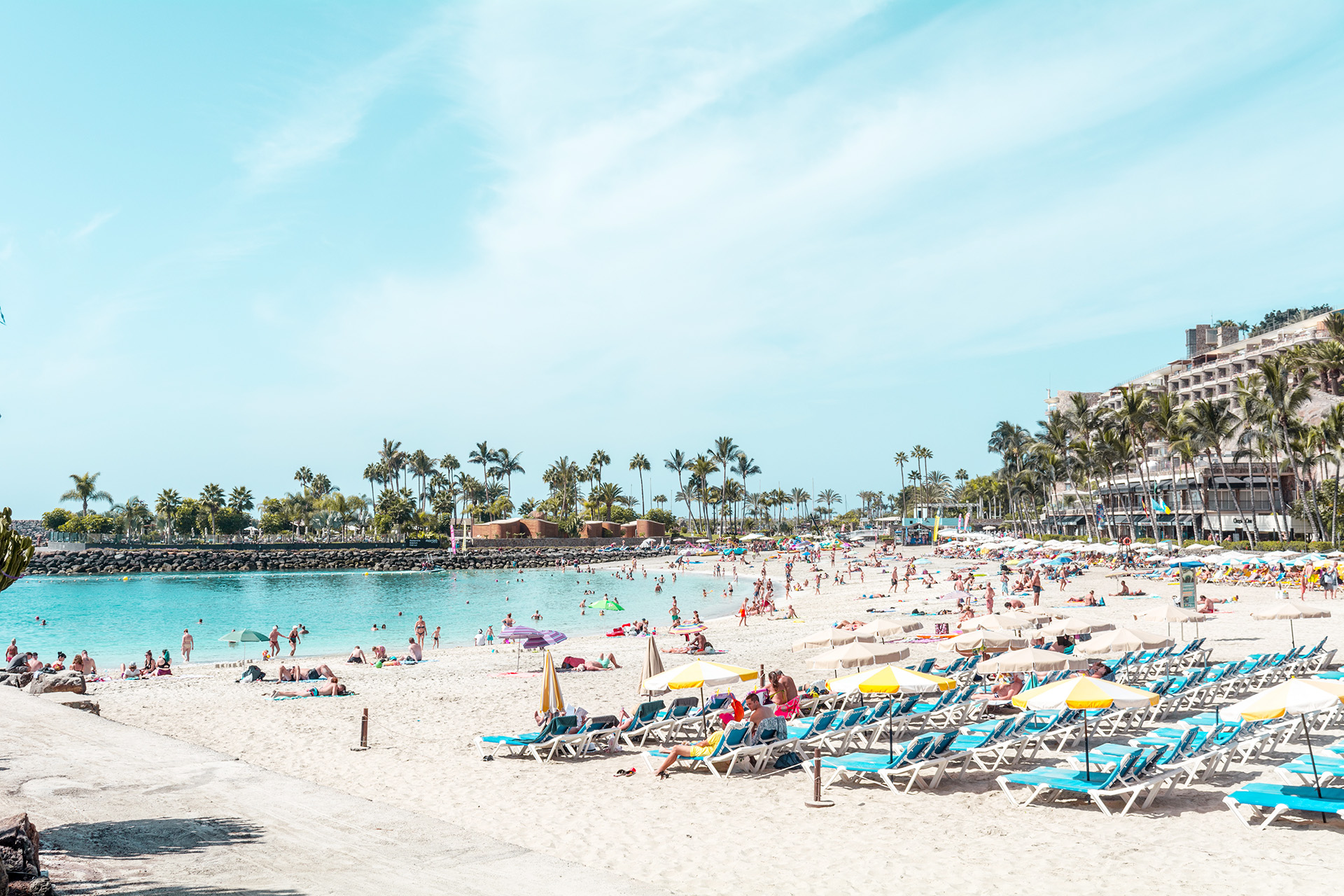 You know what they say: what happens in Vegas, stays in Vegas. Las Vegas is a city of indulgence, endless entertainment and unlimited possibilities for a night out. The Strip alone draws in millions of travellers every year, but did you know that there is even more to explore right off the Strip? Beyond the Strip, more awaits – from live performances to shopping and fine dining, there is something for everyone in Las Vegas.
Las Vegas is generally in a warmer environment, but beware: the summers are sweltering hot, making pools and indoor fun a must. The winters are cold, but most of the year the city is dry with clear skies.
Best Months to Visit Las Vegas
If you're a fan of the heat and plan on taking advantage of a hotel pool, visit between June and September. If you are looking for more comfortable or just warm weather, we recommend visiting in March, April or November.
Vegas is full of flashing lights and indulgent sights to see. Just walking down the Strip is a great way to see the iconic landmarks of Las Vegas. The Fountains at the Bellagio are a classic show and easy spectacle to see. Not only is it free, but it's water filled performance that occurs every 30 minutes between 3 PM and 7 PM (and every 15 minutes between 7 PM and midnight).
During different holiday seasons, the huge stalks of water change colours and shape with the music of the fountain show! Other sights to see on the Strip alone include the hotels and resorts – you'll find the Luxor, an Egyptian themed hotel shaped like a huge, ancient pyramid. You'll also encounter classics like the Venetian, the Bellagio, Caesar's Palace, and more.
Fremont Street is an experience in itself in downtown Las Vegas. Considered the entertainment district of downtown Las Vegas, Fremont Street offers live music, shows, and adrenaline pumping things to do for passersby.
Ziplining is popular for outdoor spaces, but you can zipline down Fremont Street on the SlotZilla zipline. You probably guessed by the name that SlotZilla is a giant, slot machine themed zipline that towers 11 stories above the ground – perfect for any adrenaline seekers. The epicenter of Fremont Street is the Viva Vision video screen, which is the largest video screen in the entire world. It's 90 feet wide and hovers above Fremont Street with scheduled light shows synced to musical favorites like The Chainsmokers, Shakira, the Killers and more.
The city of Las Vegas has history to it, especially when it comes to iconic architecture with old Hollywood style and atmosphere. Bring your best dinner attire and enjoy a meal at the Mayfair Supper Club at the Bellagio. Dining at the Mayfair Supper Club is an experience in itself – crystal chandeliers hang from the ceiling in dim, warm light and the food is cooked and styled to perfection. You will feel like you're in a different era with live, vintage-styled singers and entertainment. A great option to save money is their Mayfair x Cirque deal – $68/person for a world class, three course meal before the award winning "O By Cirque De Soleil" show.
For something more casual and off the main Strip, Esther's Kitchen in the Arts District is great for authentic Italian comfort food with style. Named after the owner's Great-Aunt Esther and her smart, warm personality, the restaurant feels like you're walking into someone's home. Esther's serves cocktails that are delicious and reasonably priced, something you won't find too often on the Strip. Their brunch menu is huge and valid between 10 a.m. and 3 p.m. every Saturday and Sunday. For dinner, pasta dishes are made fresh and everything is from scratch (that's right – fresh pasta)!
While in Vegas, you're bound to have a few late nights and the worst feeling is feeling super hungry late at night. An upscale option to satisfy that late night hunger is The Oyster Bar, a 24 hour oyster bar that packs a punch. The chefs here prepare your food right in front of your eyes and combine fresh ingredients for an incredible super-late-night oyster dinner. And it's not just oysters – while that may be what the bar is known for, we recommend the House Étouffée, a Cajun-spiced stew topped with shrimp, crab and lobster. Skip out on the fast food and head here for something totally top of the line and unique to your senses.
The great thing about Las Vegas is that there are hundreds of hotels on and off the strip within walking distance. One of the most entertaining things you can do while visiting is wander through all of the themed hotels on the strip!
Below are recommendations for hotels on and off the strip:
On the Strip
The Luxor Hotel and Casino

The Venetian Resort

The Cosmopolitan Las Vegas
Off the Strip
Red Rock Casino Resort and Spa

SpringHill Suites by Marriot Las Vegas Convention Center

Boulder Station Hotel and Casino
Start plotting your adventure down the Strip and worry about the money later when you use Trip Support's Book Now Pay Later feature. Instead of paying for the entirety of your trip up front, you can put down a deposit to secure your trip, no credit check necessary. It's that easy. Before booking flights, hotels and more, visit our website to learn more about our Book Now Pay Later service for early booking savings and advanced vacancy at your preferred hotels, restaurants and more.
FAQs
Frequently Asked Questions
You can email us to request a change to an existing reservation at info@tripsupport.com. Please mention your name and confirmation number in the email. You can also contact us at 1-855-606-0606.
If your booking is eligible for cancellation, it may be subject to an airline cancellation fee of up to $250 CAD per passenger. For more information, please contact us at 1-855-606-0606.
Most discounted airline tickets are non-refundable. The tickets we provide are the most economical but come with this restriction.
Yes! Trip Support offers a Book Now Pay Later system, where payments can be made in installments before clients' vacations and flights. Uniquely, we offer this approach without the need for credit checks and extra boring, time-consuming documentation. We believe that people should be able to travel regardless of their credit score
The most popular airline that flies to Las Vegas is American Airlines.
Travel in Las Vegas is currently possible. For more information, please visit https://nvhealthresponse.nv.gov/current-status-mitigation-measures/
Assuming that you're travelling from Toronto Pearson Airport, there are no direct flights to Las Vegas. Flights typically have a layover.
Sign up today. We've got deals to share!
Become a member and gain access to all of our great rates and savings. Sign up to get email updates on upcoming deals and events.
More Destinations to Explore
Find the Right Flight and Book with Confidence.