Flights to Bangkok
About Bangkok​
Bangkok is a city of contrasts full of traditional and modern sights in every district. The population is over 10 million people, with many nationalities from around the globe calling Bangkok home. 
Thailand was previously called Siam, and the capital was Sukhothai, then Ayutthaya before Bangkok became the most important city in the country in 1782 during the reign of King Rama the first. Over decades of growth and development combined with economic and political turmoil, the city has become the bustling urban hub it is today.
It is a relatively safe city to visit as long as you exercise street-smart awareness and common sense. You can travel on a budget or in style and accommodation options range from cheap backpacker hostels to mid-range hotels to luxury resorts. 
Thai is the official language, and if you can learn a few words before you arrive, it will be greatly appreciated by the locals. Many Thais speak English and many other languages with some taxi drivers and tailors in the tourist areas, for example, able to converse basically in an impressive number of languages. 
Baht is the local currency, and American dollars are accepted in some places. There are plenty of banks, ATMs, and money exchanges dotted all around the city.
Find the best deals
Trip Support will help you find the cheapest and best deals. We have teamed up with the best airlines in the world and have centralized their options into one easy-to-use website. That way, you can find the flight that works best for you. The best time to visit Bangkok is between November to February when the heat and humidity are at their lowest. Bangkok enjoys a tropical monsoon climate and has 3 main seasons– hot (March to June), rainy (July to October), and cool (November to February). We advise you to plan your vacations accordingly to avoid the heat and humid temperatures. Book from trip support and get your hands on some amazing steal deals.
Bangkok travel guide
No matter how many times you visit Bangkok, you will always discover something new and exciting. The city is filled with amazing food, wild nightlife, endless shopping, and culture. The most popular tourist attractions in and around Bangkok are, The Grand Palace, ancient city, Damnoen Saduak floating market, reclining Buddha, Chinatown, Wat Pho, Chatuchak Weekend Market, Manohra Dinner River Cruise, and more. This is one city that can be enjoyed by people of all ages as it has something for everyone. Book your tickets now with our Book Now Pay Later option, no credit check required.
Suvarnabhumi Airport (BKK)
Suvarnabhumi international airport is the main and the busiest airport in Thailand and one of the biggest airports in Southeast Asia. It is located 39 km east of Bangkok and has a single passenger terminal that operates both domestic and international flights. Its the international arrival point in Thailand and a major transfer hub for Southeast Asia. Around 58 million passengers travel through this airport every year. Apart from the Suvarnabhumi Airport, Bangkok has another international airport, Don Mueang International Airport (DMK) which is open to low-cost carriers. The airport has several modes of transportation including the Bangkok Airport Rail Link, taxis, car rentals, and airport express buses.
Things To See And Do​
It's easy to travel around the city with taxis, tuk-tuks, the sky train and subway except when there are traffic jams and sometimes it's faster to just go by foot. Another option is traveling by boat on the Chao Phraya River, which is a fun way to see the city from a unique viewpoint.
Visit the Grand Palace, Wat Pho with a reclining gold Buddha, Erawan Shrine and Wat Arun, where you will see monks going about their daily lives in bright orange robes. 
Get lost in Chatuchak Market, one of the world's largest markets, and when you need to cool down, there are shopping malls all over the city full of local and international brands. China town is fab for shopping and Jim Thompson House is the place to buy luxury silk.
Bangkok isn't known for its parks as all the space is taken up with high-rise buildings and shophouses, but the exception is Lumpini Park, where there's plenty of wide-open green space with shade to chill out. 
A traditional Thai massage can be needed after hours of shopping and sightseeing and is the perfect way to unwind or re-energize yourself for a night out on the town. 
See traditional Muay Thai boxing at a stadium with the children fighting early in the evening and the serious fighters entering the ring later in the night. A cabaret show, dinner cruise or Thai traditional dance performance are also great entertainment options after the sun goes down. As the evening rolls on, the nightclubs and bars get busy and loud music will be pumping until the early hours of the morning.
Food & Restaurants in Bangkok
The city of Bangkok is heaven for foodies with delicious aromas tempting the tastebuds everywhere you go. Bangkok has something to suit everyone's taste and budget, from street food to local restaurants to fine dining on the city's highest rooftop. 
Remember, it might not be in the fanciest restaurant that you experience your best meal because street food can be wonderfully authentic and delicious. 
Green curry, Pad Thai, Banana Leaf Blossom Salad, Tom Yum Goong (spicy shrimp soup) and Khao Pad Sapparod (pineapple fried rice) are just a few of the signature dishes of Thailand that you can indulge in any hour of the day in the city that never sleeps.
For fine dining, put Ministry of Crab, The Rain Tree Cafe and Elements on your dining must-do list. A romantic night will unfold at Vertigo, a trendy rooftop bar and restaurant in Banyan Tree with epic views of the city lights. 
To discover a unique dining concept and to support charities for the blind, try Dine In The Dark in the Sheraton Grande Sukhumvit. As you guessed, you will dine on the finest cuisine using every sense except your sight. 
If you are craving Western food, drop by the New York Steakhouse at the JW Marriott Hotel Bangkok or The SmokinPug for some BBQ ribs. Or most shopping malls will have an array of restaurants to satisfy your cravings of Western or any type of cuisine. 
You will never go hungry in Bangkok and be sure to stock up on spices and sauces at a market if you want to recreate some Thai dishes when you get home. 
Essential Travel Items
We know you would never leave home without your camera, travel insurance, money and basic medical supplies. As well as those make you you pack the following much-have items for your trip to Bangkok.
Sunblock 

Hat and sunglasses

Sarongs for visiting temples

Small change for donations

Swimsuit
The face of domestic and international travel is changing rapidly. We are leading the industry with an innovative and flexible Book Now, Pay Later option. You can buy the air ticket and vacation packages by putting down a small deposit to secure the services and pay the balance in installments. What could be easier? Flexibility and savings are just some of the benefits of flying with Trip Support. 
We don't check credit scores so this payment Book Now, Pay Later method is available to everyone. You can book now and pay later in installments. There is no credit check with this fantastic pay later option. 
Find that sunblock. You are off to sunny Thailand with the first stop in Bangkok!
FAQs
Frequently Asked Questions
See below for frequently asked questions.
What is the most popular airline that flies to Bangkok?
Thai Airways is the most popular airline that flies to Bangkok.
Which airlines offer direct flights to Bangkok?
Air Canada flies non-stop to Bangkok.
Can I fly from Canada to Bangkok now?
Yes, you can fly from Canada to Bangkok.
Can I book my flight to Bangkok and pay later?
Yes! Trip Support offers a Book Now Pay Later system, where payments can be made in installments before clients' vacations and flights.
What fee is charged for changing my airline ticket?
If your booking is eligible for cancellation, it may be subject to an airline cancellation fee of up to $250 CAD per passenger. For more information, please contact us at 1-855-606-0606.
How do I change an existing reservation?
You can email us to request a change to an existing reservation at info@tripsupport.com. Please mention your name and confirmation number in the email. You can also contact us at 1-855-606-0606.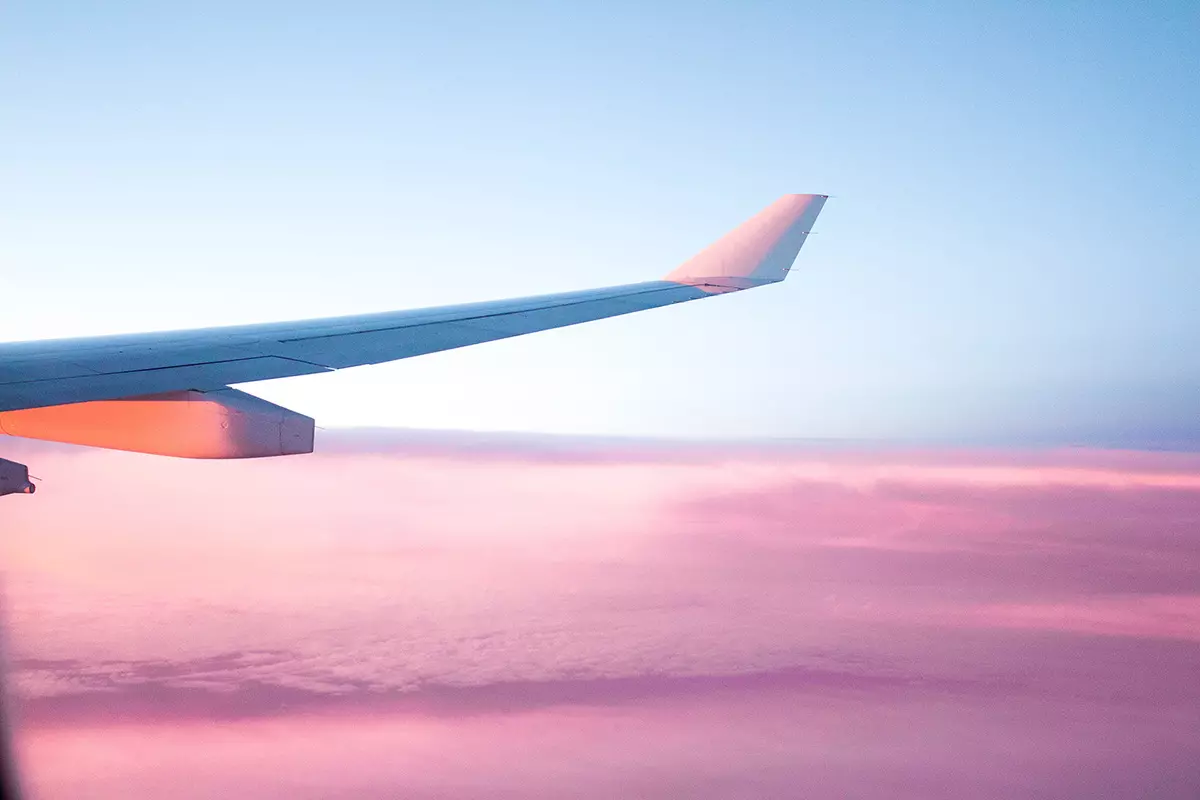 Sign up today. We've got deals to share!
Become a member and gain access to all of our great rates and savings. Sign up to get email updates on upcoming deals and events.