Cheap flight to Reykjavik
Cheap flight to Reykjavik
About Reykjavik
Iceland is famous for its awe-inspiring nature with volcanos and glaciers explaining its other name - the Land of Fire and Ice. The capital of Reykjavik is where most tourists base themselves as they balance their stay with exploring Iceland and hanging out in the city of Reykjavik.  With a population of around 350,000 people, Iceland has a diverse community including musicians, artists, fishermen, farmers and tourism operators. This creative, hard-working group welcomes travelers and is always ready to share Icelandic folklore.
Best Time To Visit And Weather
The best time to visit depends on why you are going to Reykjavik.  June to August are the summer months with up to 21 hours of sunlight. These long days are a phenomenon called midnight sun. Winter is the best time to see the Northern Lights. It's also the perfect time for glacier hiking and ice climbing, with easy to extreme tours to cater to every fitness level.  Keep this in mind when you book your flight to Reykjavik from Toronto. There are many great Air Canada flights to Iceland. You will land at Keflavik International Airport. Reykjavik Airport is used for domestic flights. 
Where To Stay In Reykjavik
Reykjavik has a host of great accommodation options to suit every budget. Rooms can fill up fast when there are festivals or major events happening, so always book in advance. Here is a sample of the great accommodation you can find in Reykjavik.  Reykjavik Residence Hotel is an immaculate and modern place to stay. In the city center, this casual apartment hotel is near Hallgrímskirkja Cathedral and Harpa Concert Hall. Staff is friendly and you will feel right at home.  Hotel Odinsve offers cozy rooms that are fresh and stylish. This 50-room boutique hotel has an in-house restaurant with a Scandinavian-inspired menu. You are near all the shopping and nightlife. This hotel makes an excellent base for travelers visiting Reykjavik.  Grand Hotel Reykjavik is the place to stay if you appreciate great service and modern facilities. The rooms are decorated in a modern style and you can enjoy the hotel's restaurant, bar and spa. 
Things To See And Do In Reykjavik
In Reykjavik, Laugavegur is the main shopping area. Meaning "wash road", it used to lead to the hot springs in Laugardalur, where in the olden day the women of Reykjavík took their laundry to wash. It was built in 1885 and is a charming historical shopping street with many fashionable and exclusive stores to explore. There are also heaps of bars, nightclubs and restaurants.  You've probably never seen such a modern-looking cathedral as the eye-catching concrete Hallgrimskirkja church. Standing 74.5 meters high, it is the largest church in Iceland and one of the country's tallest structures. The lovely church is dedicated to the famous Icelandic poet Hallgrímur Pétursson, author of the Passion Hymns.  Perlan (The Pearl) is a museum planetarium, observation deck and restaurant on Öskjuhlíð Hill. It has a rotating Perlan glass dome giving epic views of the ocean and surrounding hills.   Another stunning building you can't miss is Harpa which is the concert hall and conference centre on the waterfront at the Old Harbour. The Icelandic Symphony Orchestra and Icelandic Opera can be found inside, and many festivals and events are held there. Take a look around, enjoy the cafe and some shopping, see a free exhibition and view the short 360° movie on Iceland's natural wonders in the Iceland Expo Pavilion. If you want to connect with nature without leaving the city, Tjörnin is a lovely little lake next to the Reykjavik City Hall and several museums. Take a walk, feed the birds, and get some photos of the scenic lake that locals and tourists alike enjoy all year round. If you are there in winter, you will see people ice skating on the lake.  Hire a local guide and see ice caves, The Golden Circle, geothermal pools and waterfalls. Since the weather can be unpredictable and harsh for safety reasons, a guide is always wise, especially if you like to explore off the beaten track. If you are a confident traveler hiring a vehicle and driving yourself is a great way to have a flexible schedule and meet the locals along the way.  Iceland's food is amazing, with an abundance of fresh seafood, local produce and locally made beverages.  Since Iceland is so remote, they usually cook with ingredients they can farm locally, so dishes focus on meat, potatoes, berries, seasonal fruit and vegetables, and seafood. This also means the cuisine is fresh and of good quality. 
More Highlights Of Reykjavik
Buy souvenirs including Omnom chocolate, Viking art and a bottle of Brennivín

Take a photo of the sun voyager, a steel boat sculpture by the ocean

Roam around the open-air museum of Árbæjarsafn dating back to the 19th century

Watch locals make gorgeous traditional arts and crafts such as weaving, silversmithing and wood carving

See a live concert performed by The Icelandic Symphony Orchestra

Take an elf tour and find out why the locals believe these creatures are real

Tour the National Gallery of Iceland that is full of treasures

Listen to live music at The Nordic House

Visit the beach and lighthouse near Grótta
The face of travel is changing rapidly. We are proudly leading the industry with an innovative and flexible Book Now, Pay Later option. You can buy the air ticket and vacation packages by putting down a small deposit to secure the services and pay the balance in installments. Flexibility and savings are just some of the benefits of flying with Trip Support. 
We don't check credit scores so this payment Book Now, Pay Later method is available to everyone. You can book now and pay later in installments. There is no credit check with this fantastic pay later option. 
You can book now and pay later and go to Reykjavik with Trips Support. Get your pay later flight to Reykjavik in Iceland by Trip Support today!
FAQs
Frequently Asked Questions
See below for frequently asked questions.
How do I change an existing reservation?
You can email us to request a change to an existing reservation at info@tripsupport.com. Please mention your name and confirmation number in the email. You can also contact us at 1-855-606-0606.
What fee is charged for changing my airline ticket?
If your booking is eligible for cancellation, it may be subject to an airline cancellation fee of up to $250 CAD per passenger. For more information, please contact us at 1-855-606-0606.
I have to cancel my flights. Can my tickets be refunded?
Most discounted airline tickets are non-refundable. The tickets we provide are the most economical but come with this restriction.
Can I book my flight to Reykjavik and pay later?
Yes! Trip Support offers a Book Now Pay Later system, where payments can be made in installments before clients' vacations and flights. Uniquely, we offer this approach without the need for credit checks and extra boring, time-consuming documentation. We believe that people should be able to travel regardless of their credit score
What is the most popular airline that flies to Reykjavik?
The most popular airline that flies to Reykjavik is Icelandair
Are there Reykjavik travel restrictions currently due to Coronavirus?
Travel in Reykjavik is currently possible, but COVID-19 safety precautions are currently in place. For more information, visit https://www.icelandair.com/blog/iceland-is-open-faq/
Which airlines offer direct flights to Reykjavik?
Assuming that you're travelling from Toronto Pearson Airport, there are no direct flights to Reykjavik. Flights typically have a layover.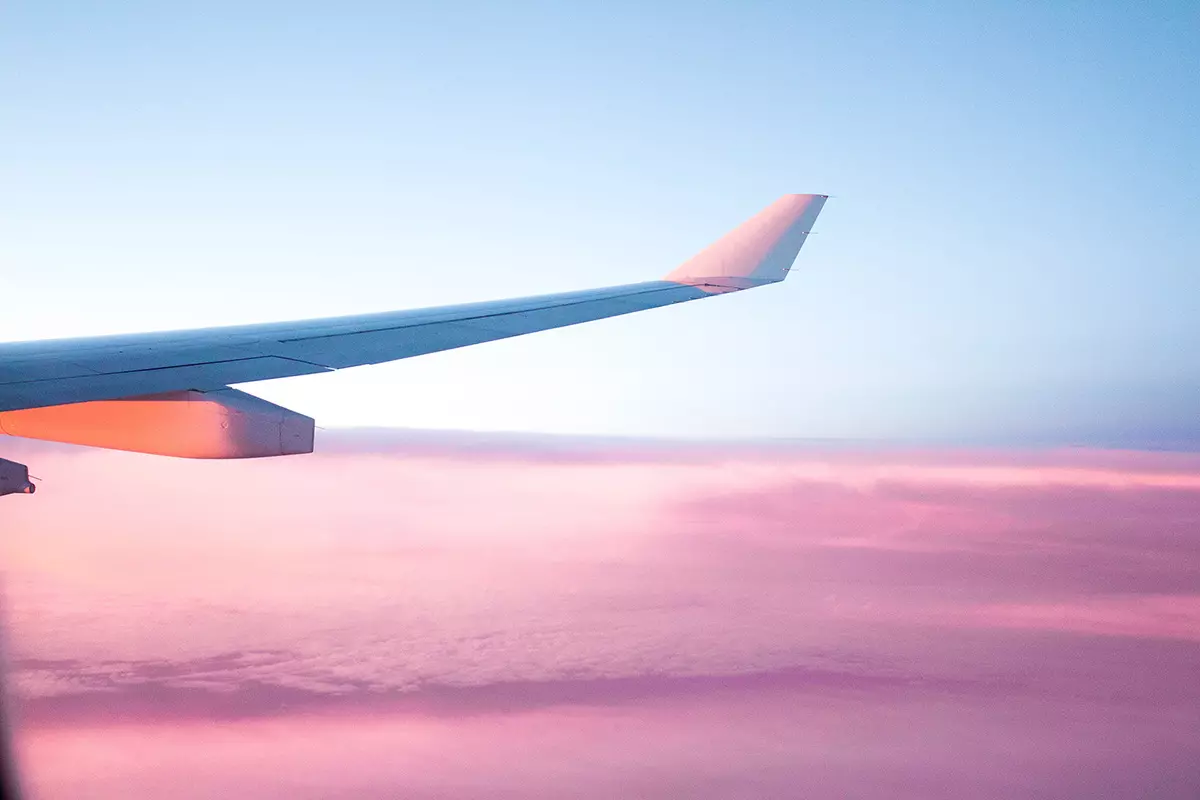 Sign up today. We've got deals to share!
Become a member and gain access to all of our great rates and savings. Sign up to get email updates on upcoming deals and events.