Playa Mujeres All Inclusive Resorts
Playa Mujeres All Inclusive Resorts
Vacation deals we designed specially for you
From check-in and your flight to your transfers and resort stay, we take care of it all.
Playa Mujeres All Inclusive Resorts
What to
do

in Playa Mujeres All Inclusive Resorts?
Xel-Há
This natural theme park is located an hour and a half outside of Playa Mujeres by car, but the long drive is absolutely worth it. The park mixes humanity and nature as it offers amenities such as unlimited food and drink but also has access to hiking trails and beautiful landscapes. The signature attraction of the park is its natural aquarium. Visitors are welcome to go on a snorkeling tour through the rivers and inlets and observe the area's native sea creatures up-close.
Scuba Diving
Playa Mujeres is famous for its tropical Caribbean climate and expansive underwater ecosystems culminating in the perfect scuba diving experience for professionals and amateurs alike. Take to the waters and explore the many reefs and caves that populate the area including the Mesoamerican Barrier Reef, the second largest barrier reef in the world. There are a countless number of classes for beginners that quickly provides you with the tools and knowledge you'll need to traverse Playa Mujeres' seafloor.
La Island Shopping Village
The go to hub for all things shopping, La Island Shopping Village is a massive shopping center popular for tourists and locals alike. The center is a great way to break up your usual vacation activities like going to the beach and providing you with a more unique excursion instead. Here, you can indulge yourself in local cuisine at one of the many restaurants populating the area. You can also spend hours exploring all of the different shops and boutiques that catch your eye.
What to
see

in Playa Mujeres All Inclusive Resorts?
Rio Secreto Underground River
This popular attraction may be a little out of the way, but once you set your eyes on the Rio Secreto Underground River, you'll understand the hype surrounding it. Journey through this underground river that wonderfully displays a piece of our planet's history and development. Take a guided tour through the natural cave formations that are littered with stalactites and filled with crystal clear water. Tours provide wetsuits and head lamps so you can explore the natural beauty of Mexico's geography in comfort.
Tulum
Located about two hours outside of Playa Mujeres, Tulum is a cliffside city that was built by the ancient Mayan people. It's surrounded by walls (which is where the name "Tulum" comes from) that each represent one of the four elements, earth, wind, fire, and air. The city is famous for its Archeological Zone which contains over 60 restored temples that all have a picturesque view of the ocean below. Tulum is also very close to many popular beaches if you want a break from the city itself but still want to enjoy the area's natural beauty. There are available bus tours from Playa Mujeres and/or Cancun that will take you to and from Tulum.
Playa del Carmen
Less than an hour's drive from Playa Mujeres, Playa del Carmen is a beautiful city that runs along the Riviera Maya. The city radiates an inviting atmosphere as its buildings, people, and geography provide an experience quite different from what you would get if you just stayed in Playa Mujeres. 5th Avenue Playa Del Carmen is a great place to start off your journey. It's a pedestrian only street that frequently has live music and displays local art. You can also head to the nearby Xpu Ha Beach too. It's usually ignored by tourists, making it a great place spend the day relaxing without having to worry about big crowds. Finally, you can also hike the nearby jungle trails and bask in Playa del Carmen's picturesque scenery.
Where to
stay

in Playa Mujeres All Inclusive Resorts?
Sandos Cancun
Sandos Cancun is a luxury resort located in the Cancun Hotel Zone. It sits in between the Mayan Riviera coastline and the Nichupte Lagoon, and It's only about a 15-minute car ride from Playa Mujeres. Guests will get to enjoy the all-inclusive resort's amenities such as free Wi-Fi, gourmet restaurants, a luxurious spa, and 24-hour room service. Sandos Cancun is also conveniently located only 15km away by car to Cancun International Airport.
Ocean Riviera Paradise
This 5-star resort is the epitome of convenience. Ocean Riviera Paradise is less than 20 kilometers from Playa Del Carmen, El Camaleón Mayakoba Golf Course, and Xcaret eco park. It is also only about 50 kilometres from Xel-Há eco park and Cancún International Airport. Though its location is close to a lot of great destinations, you likely won't want to leave the resort area. The resort has direct beach access, live entertainment, bars and restaurants, a bowling alley, and even a diving area.
Hotel Belo Isla Mujeres
This all-inclusive resort is located directly on the island of Playa Mujeres, meaning on top of staying in a luxury hotel, you'll also get direct access to everything the island has to offer. Hotel Belo Isla Mujeres offers its guests direct beach access and quant rooms with views of the ocean and island. The hotel is also very close to a few noteworthy areas including the famous Playa Norte Beach to the north and the lighthouse of Punta Sur to the south.
FAQs
Frequently Asked Questions
See below for frequently asked questions.
Is it safe to travel to Playa Mujeres?
Playa Mujeres is close to Cancun, a top global tourism destination. So you don't have to worry about safety when visiting Playa Mujeres.
What's the best all-inclusive hotel in Playa Mujeres?
The best resort for you in Playa Mujeres depends on your preferences. That said, Finest Playa Mujeres by The Excellence Collection has received plenty of praise as being one of the best, but other good options include Atelier Playa Mujeres and Beloved Playa Mujeres
When is the best time to book an all-inclusive trip to Playa Mujeres?
You can book your trip to Playa Mujeres anytime you want to. The climate is warm, and the coldest months fall from December to February, and even then, the temperatures barely go below 75°F.
Can I book my vacation to Playa Mujeres now and pay later?
Yes. Trip Support allows you to book now and pay later on your flights and hotel bookings to Playa Mujeres and over 1000 destinations worldwide. With this, you will benefit from early bird offers and travel credit-free, as your vacation will be fully paid for in cash before you travel.
Can I travel to Playa Mujeres right now?
Yes! You can book an all-inclusive Playa Mujeres vacation package right now and be on the plane within a week.
Can I make reservations for last minute travel?
When it comes to Playa Mujeres, you'll want to book your vacation package three months in advance. The resorts can fill up quickly, especially during the dry season.
I have to cancel my vacation to Playa Mujeres. Can my tickets be refunded?
If your booking is eligible for cancellation, you might be subject to a $250 airline cancellation fee. However, most discounted airline tickets are non-refundable. For more information, please contact us at 1-855-606-0606
Explore More Destinations
Find the right destination for less with Trip Support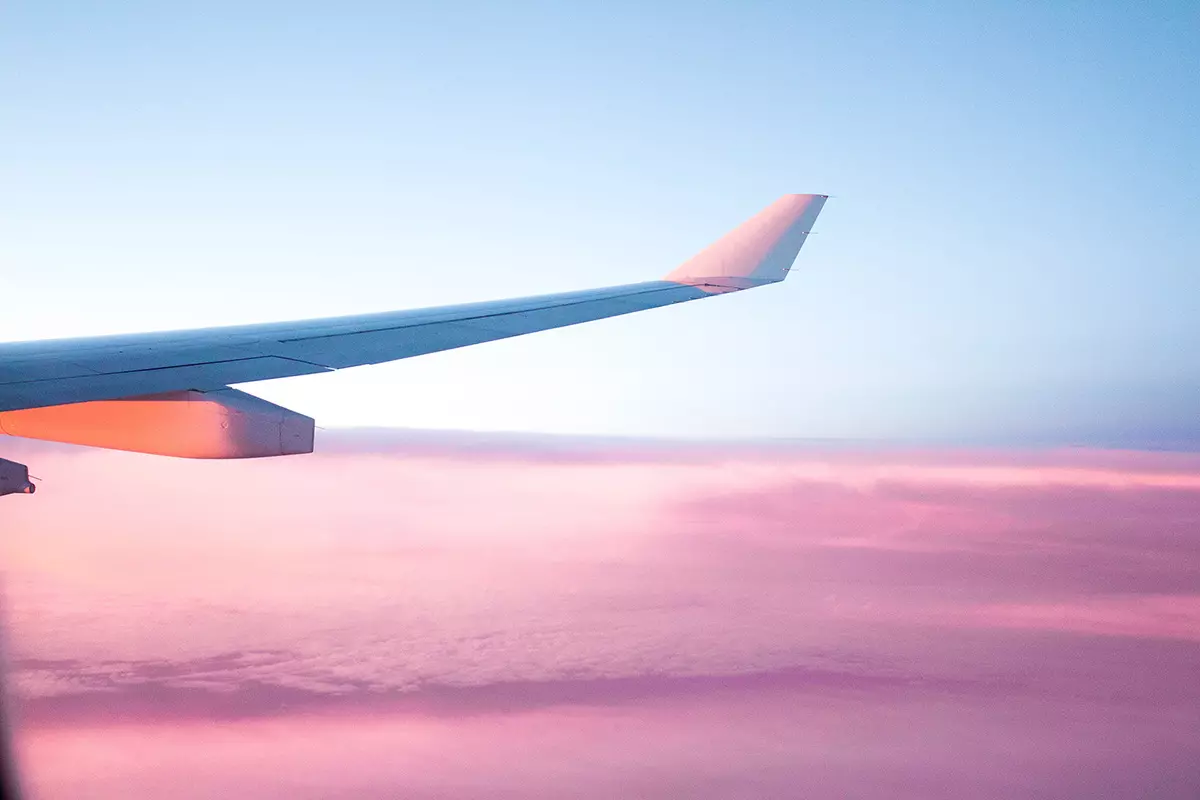 Sign up today. We've got deals to share!
Become a member and gain access to all of our great rates and savings. Sign up to get email updates on upcoming deals and events.